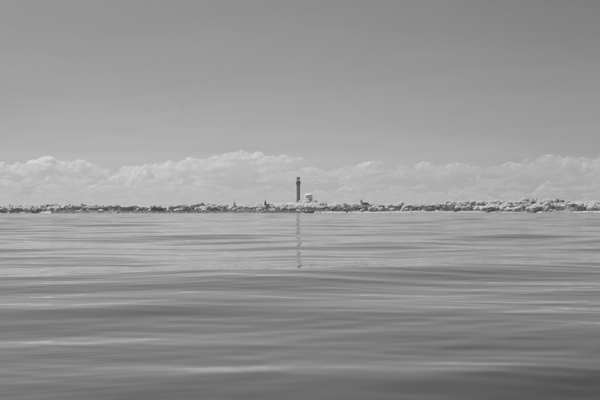 "Provincetown Harbor"
Infrared photograph, available at the Schoolhouse Gallery

HIGHLIGHTS
SOLO EXHIBITION at WESTFIELD STATE U.
In late 2017 I will be presenting a large exhibition of work from three of my bodies of work: 'The Unseen Light', 'Underwaterlilies', and my latest series 'Spectral Evidence'.
EXHIBITION in CHINA
I have been invited to exhibit several pieces from my "Underwaterlilies" and "Hornwort" series at an exhibition of American photographers in Hangzhou, China, in March and April, 2016.
ARTIST RESIDENCY
I am one of six artists accepted into the 2015 Ayatana Biophilia artist research program in Wolfville, Nova Scotia. Biophilia is a residency for international artists interested in biology and nature to study, research and experience themes of interacting with the living natural world. The residency will facilitate daily excursions into natural habitats for collection of materials, exploration of and production within a wide range of Canadian wildlife. Daily expeditions into old growth forests, wildlife sanctuaries and a variety of beaches will be enriched by biologists, naturalists and experts.
BOOK FEATURE
Deborah Forman, who has covered the art scene on Cape Cod for thirty years, has written a book called "
Cape Cod Artists: Images of Land and Sea
" which features the work of fifty contemporary Cape Cod artists. Six of my images have been included in this book published by
Schiffer Books
.